About Xrail
Members & Network
Currently, the six partners of the Xrail Alliance cover in total 11 Wagonload networks throughout Europe.
CFL cargo
DB Cargo
Green Cargo
Lineas
Rail Cargo Group
SBB Cargo

Alliance Member
click the map or the logobar for further information

Lineas
As an independent rail operator, Lineas sees to the rail production for freight traffic in its home market in Belgium and in neighboring countries. It operates goods trains to the order of its commercial subsidiaries and other rail operators under its own rail license and with the necessary safety certificates in Belgium, Germany, the Netherlands, France and Luxembourg.
Lineas wants to consolidate its market position as an autonomous rail operator that provides reliable customer-oriented rail solutions to industrial players. To achieve this goal, Lineas will continue to work on improving the quality and stability of its services and on expanding its international offer and network.
Wagonload network served by Lineas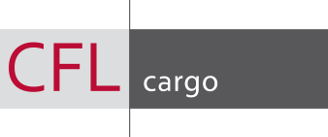 CFL cargo
CFL cargo was created in 2006 as a joint venture between the national Luxembourg railway company CFL and ArcelorMittal. Located at the heart of Europe, its strategic position enables CFL cargo to operate on the main European North-South and East-West routes.
In the area of rail freight, CFL cargo offers a complete range of customer-oriented, door-to-door services, including international rail transport, regional rail freight trains and local feeder services, single wagon load transport, shunting and marshalling yard operations, freight wagon maintenance and repair, and oversize load transportation.
In cooperation with its subsidiaries in France, Germany, Denmark and Sweden, CFL cargo provides regional feeder services as well as pan-European rail freight transport. With strong links to sister-company CFL multimodal, whose service offering covers the entire supply chain, CFL cargo is able to provide complete and efficient logistics solutions to its customers.
Wagonload network served by CFL cargo

DB Cargo AG
DB Cargo is Europe's leading rail freight operator. With about 1.300 freight terminals in Germany and another 3.700 in other European countries, it offers its customers access to one of the largest rail networks in the world.
From sites in Mainz and Frankfurt, DB Cargo manages freight transport throughout Europe and serves as a strategic partner for top-class international logistics. It offers logistics services Europe-wide and runs single wagonload transport networks in a number of countries including
Denmark
Germany
Netherlands
Northern Italy
Green Cargo
Green Cargo offers rail-based transport with national and international door-door deliveries.
We run 400 freight trains each day, which is equivalent to the capacity of approximately 10,000 truck transports.
We have an extensive network serving 270 locations in Sweden and the major cities in Norway. In cooperation with our partners, we reach thousands of locations in Europe meeting varying transport needs, from single containers or wagons to entire trains.
Green Cargo is the only nation-wide freight transport company that meets the standards set by the Swedish Society for Nature Conservation for freight transports (Bra Miljöval).
With roots deep in the origins of Sweden's railway services, we are the most experienced company within railway logistics in Scandinavia.
Wagonload networks served by Green Cargo

Rail Cargo Group
Based on the domestic markets of Austria and Hungary, the Rail Cargo Group offers rail freight logistics solutions in 18 countries between the North Sea, Black Sea and the Mediterranean. With a high-quality standard network of subsidiaries and trusted partners in Central, Southern and Eastern Europe, the Rail Cargo Group ensures safe and reliable transportation on the environmentally friendly railway. Our international network creates the ideal conditions for railway logistics in Europe and beyond.
Whether single wagon load, large containers or trains – the Rail Cargo Group connects markets of important economic centers and are there for our customers, wherever and whenever needed. Customers benefit from the strong network in Europe and the rail connection to the major ports and terminals – around the clock, every day, every season.
Wagonload networks served by Rail Cargo Group
Austria
Hungary
North-East Italy

SBB Cargo
SBB Cargo transports goods for its customers by rail. As a wholly owned subsidiary of Swiss Federal Railways (SBB), the company operates in Switzerland and beyond. Quality, reliability and safety are the hallmarks that enable SBB Cargo to successfully compete with other transport companies.
Accounting for 21 percent of all rail/road transport output, SBB Cargo is by far Switzerland's largest freight transport company. Each day it transports 210,000 tonnes of freight. As a result, SBB Cargo is of vital importance to the Swiss economy and plays a part in the environmentally friendly transportation of freight.
Its portfolio comprises Wagonload services, traction services on the transalpine transit routes, block trains and intermodal transport (domestic and import/export operations). Its vehicle fleet includes 353 mainline locomotives, 133 shunting locomotives and tractors and around 6,500 freight wagons (source: facts&figures SBB 2015). SBB Cargo employs 2,995 staff.
Wagonload network served by SBB Cargo